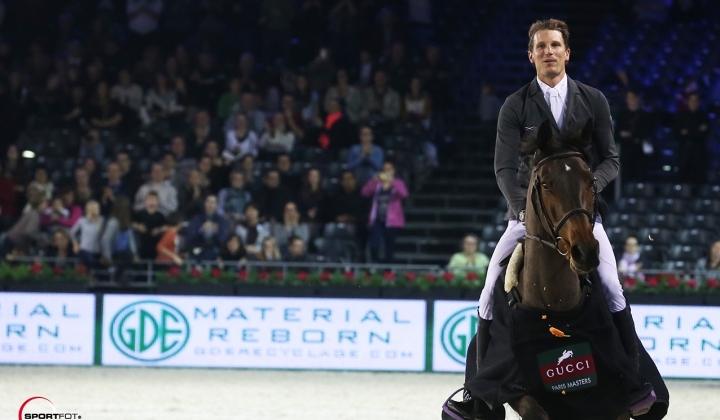 The serious stuff began this Friday night in the Masters with the Prix GDE (table A with a jump-off 1.50m) qualifying for the Battle of the Sexes this Saturday night (10.15 pm).
The best in the world took part in this competition, including the European champion Roger Yves Bost and Castle Forbes Myrtille Paulois.
On 55 competitors, only 10 qualified for the jump-off. All hope of victory went away for Jérôme Hurel (FRA) and Quartz Rouge completing two clear rounds, just like the ambassador Longines de l'Élégance Jane Richard Philips (SUI) ans Pablo de Virton.
Marc Houtzager (NED) and Sterrehof's Opium made only one mistake, but it one too many to win. As for Scott Brash (GBR), he was one of the fastest with Ursula XIII, but the world no. 1 also made a mistake.
Timothée Anciaume and Quorioso Pré Noir cleared their round but in 39.35 seconds, leaving a gap for the other competitors, starting with Laura Kraut (USA), clear round with Cedric in 36.03 seconds.
No mistakes also for Maikel Van der Vleuten (NED) and VDL Groep Sapphire B who were the first to get under the 35 seconds with a time of 34.88 seconds. The Moroccan champion Abdelkebir Ouaddar (MAR) gave everything with Quickly de Kreisker clearing their round in 34.66 seconds. This was without Simon Delestre! The French was lightening fast with his Napoli du Ry with a time of 34.48 second.
But the fastest of all were Kevin Staut and Silvana HDC ! Flying over the fences in 34.43 seconds, the French couple gained victory in front of an over-excited public !