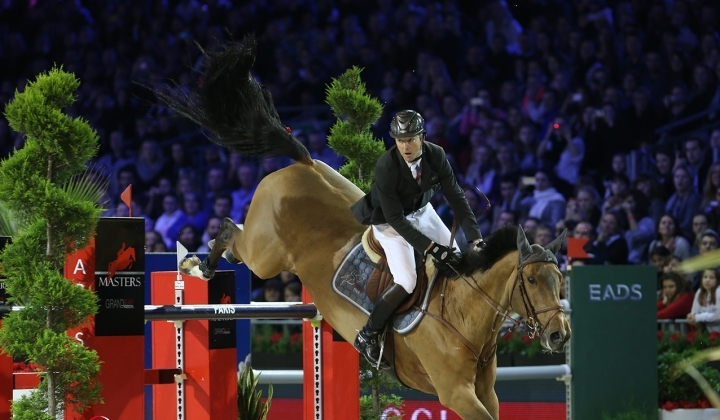 The Masters began today with the Prix Salon du Cheval - Ceneca, table A with a jump-off (1.50m).
Thirty couples took part in this competition but only sux qualified for the jump-off.
First to qualify, Kent Farrington (USA) and Blue Angel put some pressure on the other competitors by clearing their round in 32.45 seconds. A performance that couldn't be repeated by Katharina Offel with B Once Z, clear round with the daughter of Baloubet du Rouet the Ukrainian was clearly slower with 34.11 seconds.
Fast, the French Roger Yves Bost as usual was! With Castle Forbes Cosma, the European champion completed in a time of 31.72 seconds, but with four penalty points. On the other hand, team Olympic vice-champion Maikel Van der Vleuten (NED) was the "slowest" of the jump-off with VDL Groep Eureka : the couple finished the course in 42.06 seconds and four penalty points. As for Brazilian Doda de Miranda, qualified with AD Rahmannshof's Bogeno, he didn't take part in the jump-off. Still remaining and settling as a dangerous competitor able to beat Kent Farrington and Blue Angel : Patrice Delaveau. The French, team world vice-champion, was riding with Ornella Mail HDC. Fast and precise, the couple showed all their talent in a clear round in 31.28 seconds and won in front of Kent Farrington and Blue Angel. Katharina Offel and B Once Z are 3rd.