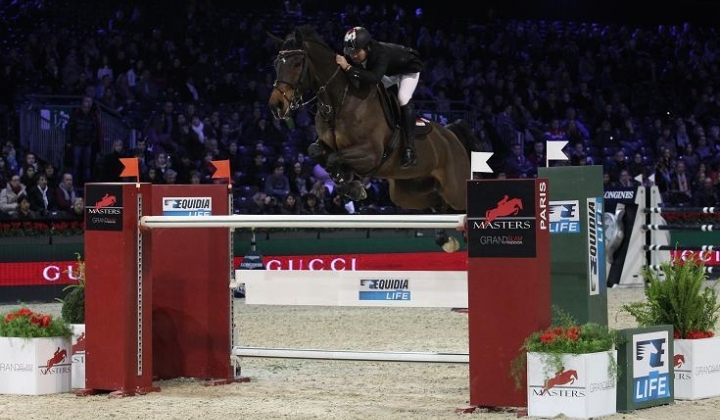 Equidia Life Académie, produced and presented by Alexia Laroche-Joubert on the Equidia Life channel, is back for another season in its quest to unearth the most talented young riders, all dreaming of one day competing at the highest level.
The Gucci Paris Masters is renewing its partnership with the show in 2013, and will make the two finalists' dreams come true by offering them a unique opportunity to ride alongside their idols at one of show jumping's biggest international meetings, training with them in top level conditions, and taking advantage of their expertise before going out to compete in a highly prestigious arena.
The three coaches from the show's first season, Virginie Couperie-Eiffel, Thierry Pomel and Philippe Rozier, all professional riders themselves, will be returning for the new series to select six contestants from the shortlist of 25 identified at the French Club Championships in Lamotte Beuvron last July. While the first five have been picked by the show's judging panel, the sixth was nominated by fans on Equidia's Facebook page.
From 19 to 23 October, the six privileged amateurs will head to Conches equestrian centre, where they will receive instruction from the coaches before undergoing their final evaluation. At the end of this stage, just two will be selected to take part in the Invitational Trophy (CSI 1*) at the Gucci Paris Masters 2013, and meet the world's elite riders running in the Masters (CSI 5*).
Gucci Paris Masters: competitions featuring Equidia Life Académie contestants - Invitational Trophy (CSI 1*):
- Thursday 5 December, 11.30am
- Friday 6 December, 10am
- Saturday 7 December, 5.30pm (Grand Prix 1.15m - Final)
Coming soon on Equidia Life - 6, 13 and 20 December 2013 at 10pm.