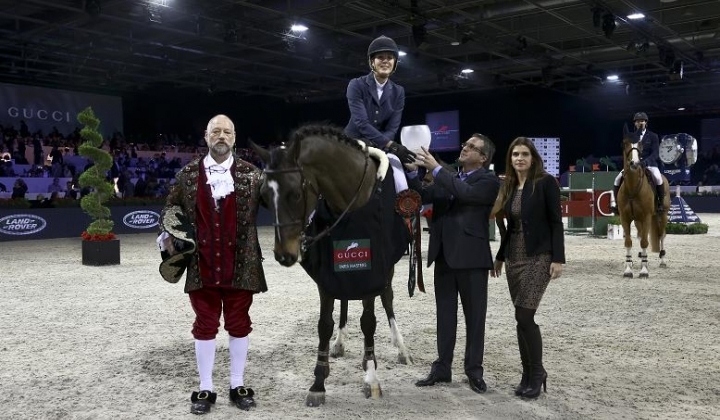 The Prestige Trophy (CSI 2*) ended today with the Grand Prix Land Rover, a table A event with jump-off (1.45 m) with 57 couples competing.
14 competitors qualified for the jump-off and it's Dutch Roosje Brower who won with SRI Aladdin in 36.92 seconds.
Brazilian Flavio Abreu Bernardes and AD Welcome du Petit Vivier (3rd of Thursday's event) took 2nd place with a time 37.85 seconds.
French champion of the women's event Margaux Rocuet and Qualifying de Hus took 3rd place en 38.34 seconds.
After the competition, French Nicolas Delmotte received the trophy of the best rider of the event with a 10 000 euro cheque given by G&C Farm.