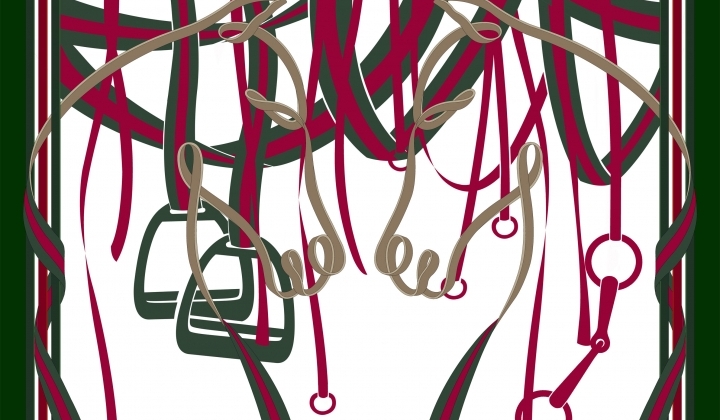 For its 5th edition, the Gucci Paris Masters displays a new scarf at the colors of Gucci, the title sponsor. Designed by Frida Giannini, creative director of the prestigious Italian brand, this square of fine silk (90x90cm) combines the stirrup, the bridle and the green-red-green web detail, iconic figures which contributed to the reputation of the brand. This unique creation, made entirely by hand, is enhanced by the quality of craftsmanship that uses the techniques of watercolor and silk screen printing. The edges of fine silk were completed using an Italian technique.
Emphasizing the exclusive character of the event and of the creation, the 2013 edition's scarf will be available in limited edition.

Priced at 295 euros, it will be available in the ephemeral Gucci boutique located in the Village Prestige.