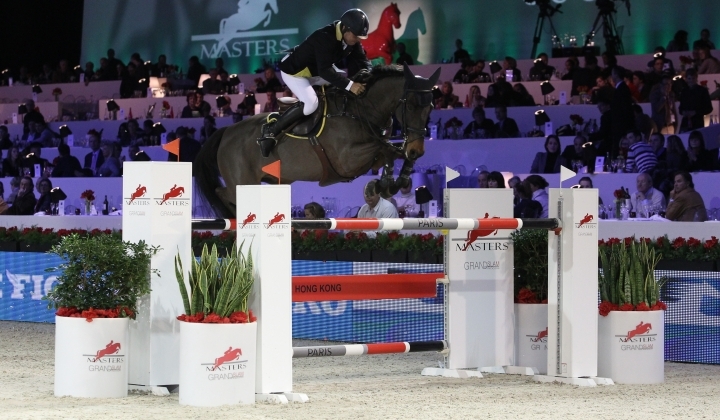 The Prix Le Figaro allowed the riders of the Masters (CSI 5*) and of the Prestige Trophy (CSI 2*) to compete in the same competition, table A against the clock (1.45m). They were 48 to take part.
The Belgian Philippe Le Jeune, world champion, with Loro Piana Lismeen Lancer showed all his savoir-faire and won thanks to a clear round in 54.37 seconds.
Already second in the Prestige Trophy, the young British Jessica Mendoza with this time Spirit T, a 12 year old mare, took the 2nd place in 55.13 seconds.
French Michel Hécart finished 3rd with his stud Pasha du Gué, son of Dollar de la Pierre.