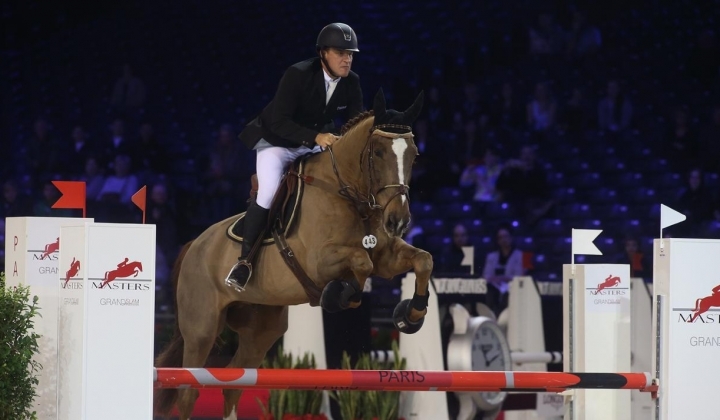 French TV presenter, Benjamin Castaldi is also a happy producer. "I have been training in the United States for a few months and it´s going very well. We're close to the clear round! "
Though, he doesn't give up on horses. "I split my time between Los Angeles and Paris, I have less time for all of that, so when I come in France, I ride everyday, at least I try."
"I'm paying the price of riding less in terms of confidence" he says. But confidence came back this Friday morning thanks to a 6th place with Noxen Mouche in the day's competition : "It's a great performance since there were very good riders!"
As happy as if he had won, Benjamin Castaldi, loyal to the Gucci Paris Masters ("I know this competition well, I've been coming for five years") hopes to do it again this afternoon (5.15 pm) in the Grand Prix Equidia Life : "I have the knife between the teeth!" he warns.