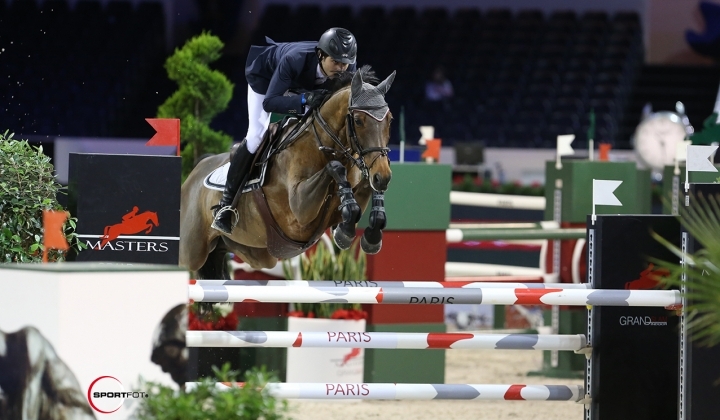 30 competitors took part in this first competition of the day under the colours of EADS, world leader in aeronautic, space and defence.
clear round and the fastest time, the French Edward Levy went to the highest step of the podium with his mare Quina. At only 18 years old, Patrice Delaveau's student already win the French Young Riders championship and Master 7 year-old in Fontainebleau last September.
French champion in Pro 1, Mathieu Laveau, also student of another French team member Michel Hécart, took the 2nd place with Royaltie de la Roque. He goes in front of venezuelian Gustavo Arroyo, 3rd, with G and C Blue.