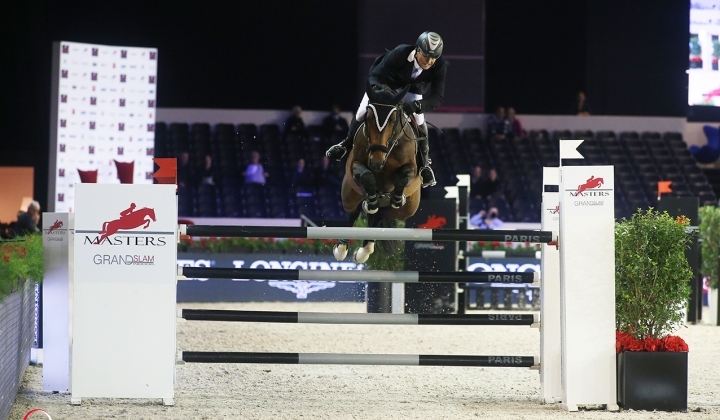 Friday, December 6th was a beautiful day for French Laurent Goffinet ! 3rd of the previous event, he won the Prix Desk Service (table A with a jump-off), with his 9 year old stud, Qantar des Etisses.
15 couples took part in the jump-off of the 57 of the competition and it´s Laurent Goffinet who was the fastest with the son of Quick Star : Qantar des Etisses. The stud, who won the Grand Prix of Saint-Lô (1,50 m) last August, performed intensively and seems to become the Flipper d'Elle to-be, with whom the French competed in several Nations Cup.
Another French couple took the 2nd place : Nicolas Delmotte and Darmani van't Heike. A real satisfaction for the French rider who wishes to come back to the highest level after competing in several Nations Cup in the late 00's.
Hospitality and horse lover, to the point of installing a purebred Arabian stud farm in the middle of a palace in Marrakech, Moroccan Abdeslam Bennani Smires finished 3rd with Mowgli des Plains, son of Galoubet A.