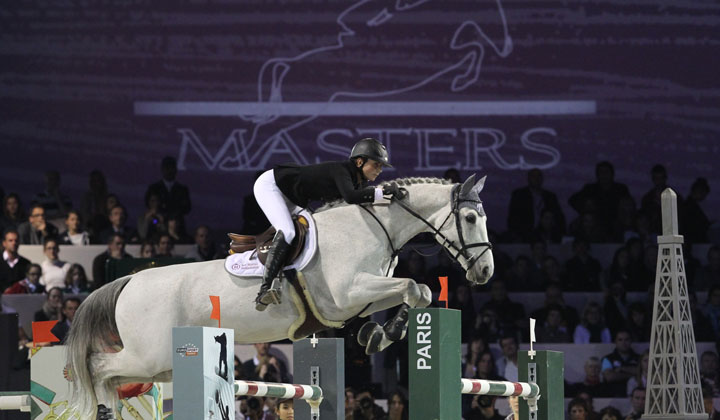 What was your best memory from the Gucci Paris Masters ?
Of course, it's when I won with Mylord Carthago in 2011. It's not only my best memory from the Gucci Paris Masters but also clearly my greatest victory for many reasons.
On one hand, on the sports side, it was one of the courses I most loved riding and I had the feeling to be in perfect harmony with my horse.
On the other hand, of course it's also because it's in Paris, like at home, in front of the French public, my family and my friends… It was a unique moment !

You are Land Rover's ambassador. How are you involved with the brand?
It's a great pleasure for me to be the ambassador of Land Rover. First because I love their vehicles! But also because I like their philosophy and their commitment in everything they undertake, and that's what I do. I try to make myself available for them and for their customers (also horse enthusiasts) in the organization of signing sessions and privileged meetings and clinics.

Do you have a ritual before each event?
I am often asked this question, but unlike many riders and athletes, I have no particular ritual! I just try to be very focused and to be in perfect harmony with my horse.

During the sports season, what is your typical day?
When I compete, most of the time my alarm goes off very early to work my horses on the flat in the morning, before the event. I like to start with small stretching exercises and check that they are available both physically and mentally. Then back to the hotel for a well-deserved breakfast. Then I'm back on the site based on the schedule of the events.

Outside the sports season, what is your typical day?
At home, the day begins early in the morning over coffee with the stable staff. Monday, returning from a competition we look at the videos and evaluate the evolution of the horses. Then I prepare the daily schedule for each horse before riding. I get between 5 and 8 horses a day on average, according to their needs and future competitions.

Thank you to Penelope Leprevost and Land Rover for this interview.