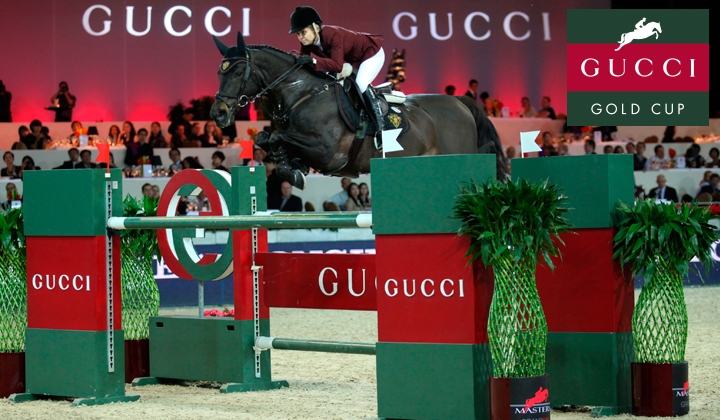 EEM World, creator and organizer of the Masters Grand Slam Indoor, is pleased to announce the return of the Gucci Gold Cup to the Longines Hong Kong Masters, held at the AsiaWorld-Expo from February 13 to 15, 2015.

When first established in 2009, the Gucci Paris Masters, European leg of the Masters Grand Slam Indoor, immediately established itself as one of the world's most prestigious indoor equestrian event.


Gucci's partnership with the Longines Hong Kong Masters is the latest extension of the Horse's relationship with the equestrian world. When Guccio Gucci first opened his company in 1921 in Florence, horse riding often inspired the motifs and symbols of his designs. Over the years, Gucci's green-red-green web stripe, appropriated from a horse's girth strap, as well as the Gucci horse bit have become iconic designs ingrained in the Horse's history.


Today Gucci proudly sponsors champion riders Edwina Tops-Alexander and Jessica Springsteen as well as Guillaume Canet and Charlotte Casiraghi as their equestrian ambassadors riding under the Gucci colors.

The Gucci Gold Cup will be held on Saturday evening and promises a wonderful night of glamour and romance as the world best riders battle to win the coveted prestigious Gucci Trophy.


Christophe Ameeuw, EEM World CEO: "We are proud to welcome back Gucci as official partner of the Longines Hong Kong Masters. Gucci is our loyal partner since the beginning and it is a real honor for us to see that they follow us this year in Asia after Los Angeles and Paris."


DETAILS

WHAT: The Gucci Gold Cup

WHEN: Saturday 14 February 2015 – Hour: 7.45pm


GUCCI Gold Cup: International Class in 2 rounds with the 25 best riders of the world


If you can't make it, you can still enjoy the exhilarating competitions through TVB live broadcast. Related TVB programme schedule during the three-day event. The event will also be broadcasted internationally to more than 100 countries.